The new update 1.6 From the Embers is now live! Rift has been patched in US (PDT 11/16/11 [NA]) and will be soon in Europe (TBA GMT 17/11/11 [EU]). You can learn more about the 1.6 in the patch note. We are preparing an update for the website and Magelo Sync and we will let you know as soon as they have been patched. But right now you can enjoy some exciting new features available on Magelo!

Add your character manually on Magelo!
It took more time than expected, but the option to add your character manually on your Magelo account is finally ready! Sorry for the delay


Simply go to the My characters page to fill a quick form to add your character instantly. Then click on the Edit link to provide all the information required about your character (identity, roles, equipment, planar attunement,…).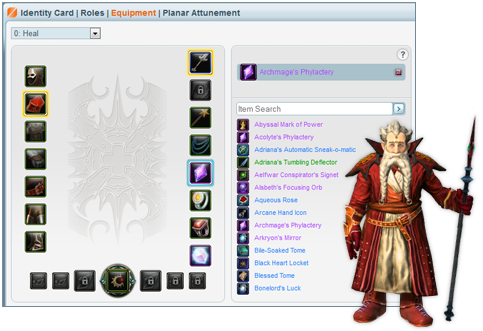 The full auto sync stays the easiest method to update your characters but we wanted to provide another option to let anyone enjoy the tools we develop. Enjoy!

The character Profile goes to the next level!
Many improvements and new features have been added to the character Profile!

First, following the addition of the Notoriety view few weeks ago, we just added 3 new views in the Profile: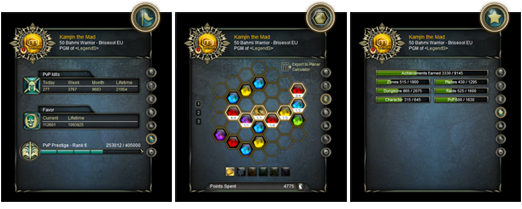 PvP view with PvP kills, Favor and Prestige rank.
Planar attunement view with the total points spent and an export option to the planar calculator.
Achievements view with the summary of your achievements earned per category (PvE progression is coming soon).

We also reviewed all the character's statistics to cope with the changes introduced in the class mechanics since 1.5.
Crafted items with augment take into account the stats coming from the augment now
All item set bonuses are taken into account now
All planar bonuses are taken into account now

Finally we improved how are handled Item sets and Crafted items with augment:
On mouse over a slot equipped with an item from a set, all items from the set are now highlighted just like in game
The number of item equipped from an item set is now displayed correctly in the tooltip (ex. 2/4 instead of 0/4)
Granted item set bonuses are now highlighted correctly in the tooltip
Item set bonuses coming from crystal are now displayed into each item set piece in the tooltip
Stats displayed in tooltip now reflect the stats coming from the augment as well
Augment name is appended to the item name to help differentiate augmented items - Ex. Nimble Hunting Bow and Nimble Hunting Bow

Check out Kamjin's profile for example

New Profile and Signature custom background images
We have a bunch of new background images available in our gallery to give you plenty of choice to customize your profiles and signatures. Let's try them out now!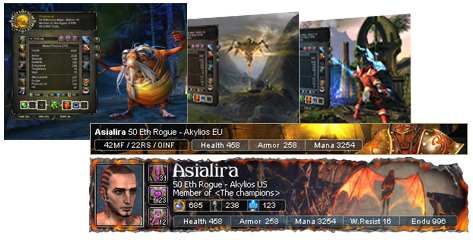 If you find a bug or you would like to suggest an idea to improve those new features, we are waiting for your feedback and suggestions in the Forums! We need you to get better so let's talk